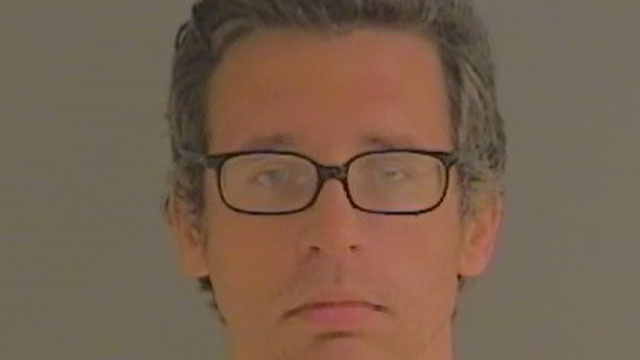 Bryan White was accused of trying to get a 13-year-old girl to come to Connecticut to have sexual intercourse with him. (CT State Police)
NEW LONDON, CT (WFSB) -
A registered sex offender was accused of trying to get a 13-year-old girl to come to Connecticut to have sexual intercourse with him.
Connecticut State Police arrested 39-year-old Bryan White on Tuesday.
State police worked with Burlington County, New Jersey Prosecutor's Office after a complaint was received involving White on June 16.
Police said White was "talking in a sexually explicit manner" with an unidentified teenager, who lives in New Jersey. White asked the teen to come to Connecticut for the purpose of having sexual intercourse with him.
Police determined that White had asked the girl to travel by Greyhound bus, so investigators setup surveillance at the station on Water Street in New London.
On July 5, members of the Connecticut State Police Computer Crimes Unit and officers with the New London Police Department located White at the New London Greyhound bus station.
White was charged with criminal attempt to commit enticing a minor, risk of injury to a minor, criminal attempt to commit risk of injury to a minor and second-degree criminal attempt to commit sexual assault.
White is being held on $100,000 bond. He expected to be arraigned at New London Superior Court on Thursday.
Copyright 2016 WFSB (Meredith Corporation). All rights reserved.