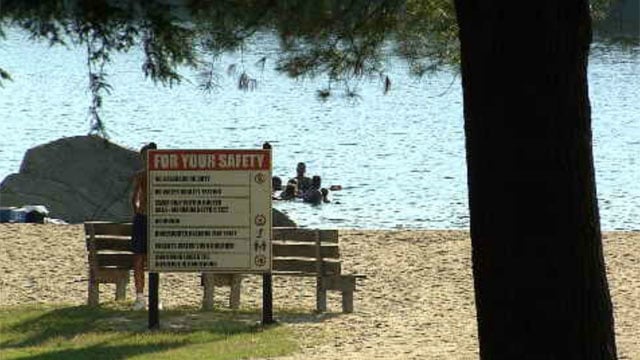 A report of a possible drowning at Burr Pond in Torrington on Wednesday afternoon turned out to be a hoax. (WFSB)
TORRINGTON, CT (WFSB) -
A report of a possible drowning at Burr Pond in Torrington on Wednesday afternoon turned out to be a hoax.
Multiple emergency crews responded and searched the pond, but then it was learned that the drowning was a false report.
Fire crews were called to the pond just before 5 p.m. on Wednesday.
The Goshen Fire Department dive team also responded to the pond.
The Department of Energy and Environmental Protection Conservation Police cleared the pond and determined there was not a drowning. Authorities searched the water as well as the grounds of the park and interviewed park-goers.
EnCon Police said they plan on pursuing any charges they can against the person or persons responsible for the false report. They said dive teams searched the entire pond and did not find anyone.
On Sunday, during the holiday weekend, a 6-year-old nearly drowned at the same pond. Lifeguards were off-duty when the child almost drowned.
Last month, a 4-year-old child from New York drowned at the same pond.
Copyright 2016 WFSB (Meredith Corporation). All rights reserved.