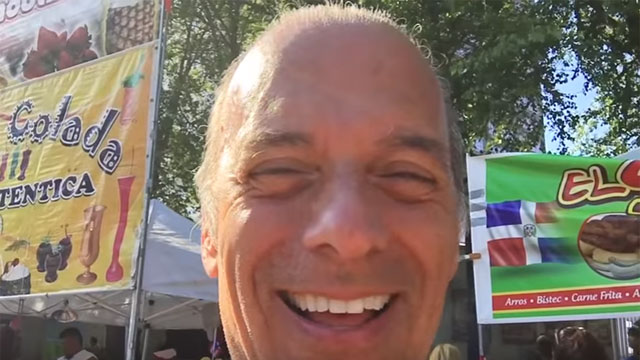 Gary Craig posts video about Latino Fest in Hartford. (YouTube)
HARTFORD, CT (WFSB) -
A popular radio DJ is apologizing to the Latino community after he posted what many are calling "a racist" video from the Latino Fest in Hartford.
Gary Craig met with the president of the Latino Fest and other members of the community on Wednesday afternoon, after issuing an apology on the radio on Tuesday.
The 96.5 WTIC morning show host filmed the controversial footage at the "Latino Fest" in Hartford two weekends ago.
After the video made headlines, Craig was taken off the air.
He released a statement saying "I recognize that it was a poor attempt at being humorous. It was insensitive and stupid, and I sincerely apologize."
On Wednesday, he met with President and CEO of the Latino Fest Victor Luna.
"Gary Craig came out, he apologized to us, and he apologized to me personally," Luna said. "He said he was trying to be what he does, humor, comedy and didn't realize he crossed the line and thanked us and won't do it again in in the future."
The group is trying to work together through a partnership and those involved said it was a productive meeting.
Copyright 2016 WFSB (Meredith Corporation). All rights reserved.