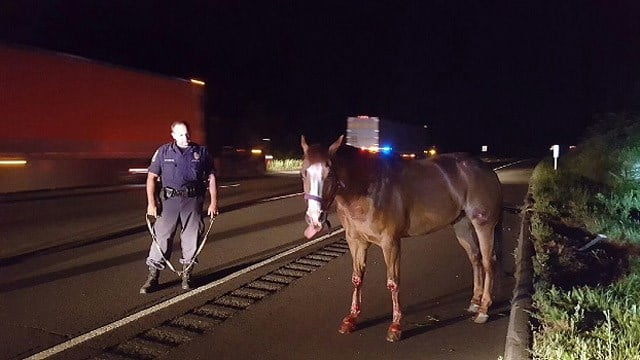 A horse was found wandering down I-91 in Cromwell Thursday morning. (State police photo)
CROMWELL, CT (WFSB) -
State police are used to responding to all kinds of incidents along highways.
When they received a call about a horse wandering down Interstate 91 in Cromwell, they couldn't say "neigh."
Troopers said they found the horse near exit 21 on the southbound side around 1 a.m. on Thursday.
They said the horse kicked open the door to his trailer and took a little tumble. Aside from a few cuts and scrapes, he's ok and back with his family, which was found in Stratford.
Copyright 2016 WFSB (Meredith Corporation). All rights reserved.