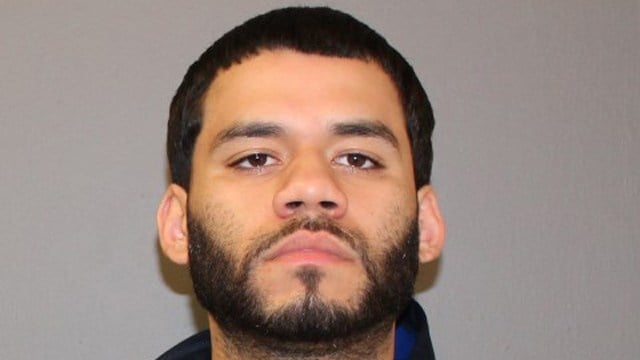 Alexis Sanchez. (Shelton police photo)
SHELTON, CT (WFSB) -
A 23-year-old man is accused of burglarizing a restaurant in Shelton early Thursday morning.
Police said Alexis Sanchez of Shelton kicked in the rear door of the Bricks and Barley restaurant on Howe Avenue.
Officers arrived on the scene around 2:30 a.m.
Other responding officers said they found Sanchez running from the scene.
They said they apprehended him after a brief foot pursuit.
Back at the restaurant, police said they found that cash was taken from its office.
That cash was found near the scene after the pursuit.
Police said the business experienced a similar burglary on June 30, but they are still looking into that.
Sanchez was charged with third-degree burglary, first-degree criminal mischief, interfering with an officer, sixth-degree larceny and possession of burglary tools.
Copyright 2016 WFSB (Meredith Corporation). All rights reserved.