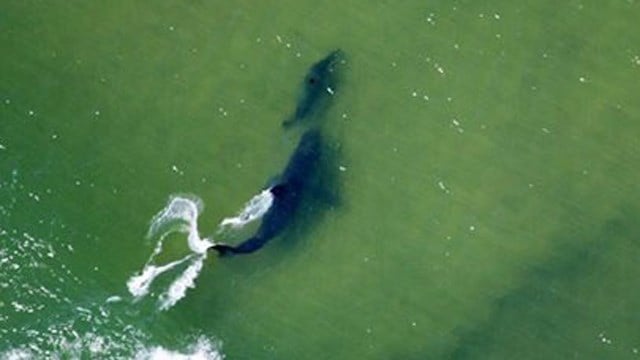 This photo from the Atlantic White Shark Conservancy shows a great white shark pursuing a seal off the coast of Cape Cod. (@A_WhiteShark photo)
EASTHAM, MA (WFSB) -
We know their favorite food. We know they like to visit Cape Cod in the summertime.
Wednesday, The Atlantic White Shark Conservancy released some overhead images of a great white shark pursing a seal.
The chase happened on the north side of Nauset Inlet near Eastham, MA.
One of its spotters, Wayne Davis, captured the images.
There's no word on which species won.
Copyright 2016 WFSB (Meredith Corporation). All rights reserved.