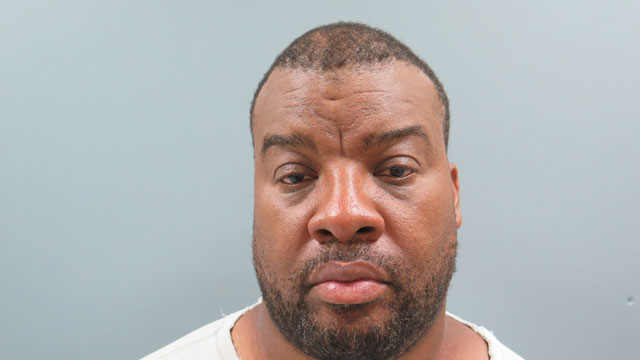 Dennis Dockery was charged with first-degree larceny by defrauding a public community. (Department of Corrections)
HARTFORD, CT (WFSB) -
A Bloomfield man and former correction officer was arrested on Friday after authorities said he was "illegally collecting the state pay allowed for active military duty when, in fact, he was serving time in a military prison."
The Department of Justice said 52-year-old Dennis Earl Dockery was illegally collecting the state money following his court martial. The warrant stated that Dockery received more than $5,100 while he was incarcerated at Fort Leavenworth, KS.
Dockery was believed on leave with the U.S. Army Reserves while serving a 17 month sentence, according to the Department of Justice. Police arrested Dockery in Hamden in April 2010. He pleaded guilty in September 2011 to military charges of assault by battery, adultery and two counts of violating a lawful general regulation.
Dockery is accused of submitting "copies of his military orders that had been altered to conceal his arrest, convictions and sentence of incarceration" to the Department of Correction, the Department of Justice said.
Dockery was charged with first-degree larceny by defrauding a public community and two counts of second-degree forgery. He was arraigned at Hartford Superior Court on Friday.
Dockery had worked as a correction officer at the Enfield Correctional Institution. He was fired on May 2016 by the Department of Correction.
Dockery is being held on at $50,000 bond. His next court appearance is Aug. 1.
Copyright 2016 WFSB (Meredith Corporation). All rights reserved.