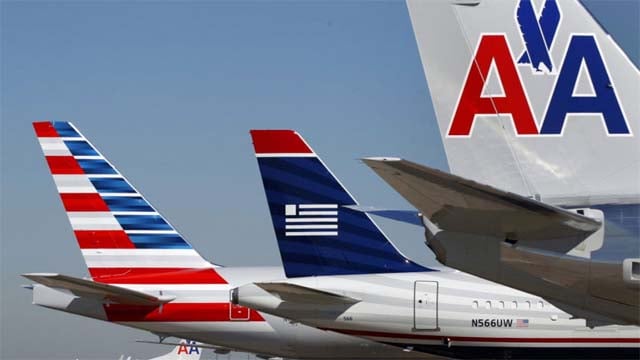 American Airlines flights (WFSB)
WINDSOR LOCKS, CT (WFSB) -
An American Airlines flight had to make an emergency landing at Bradley International Airport overnight after experiencing a mechanical issue.
The plane was able to safely land at the airport just after midnight, according to a spokesperson for the Connecticut Airport Authority.
The plane experienced an issued with the landing gear, officials said. The planed was then towed to the gate, according to a spokesperson for American Airlines.
Officials said American Airlines flight 1692 originated from Douglas International Airport in Charlotte, North Carolina Friday night with a final destination of Bradley. There were 132 passengers on board.
There was no impact to any other flight into or out of Bradley and no injuries were reported, according to officials.
Refresh this page and check back for updates as they come into our newsroom.
Copyright 2016 WFSB (Meredith Corporation). All rights reserved.