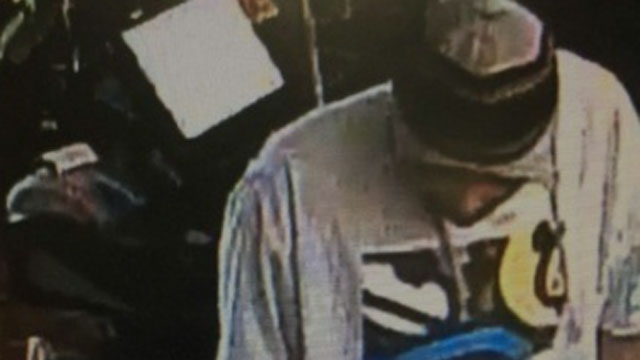 Suspect in convienence store burglary in East Windsor. (East Windsor Police Dept. Facebook)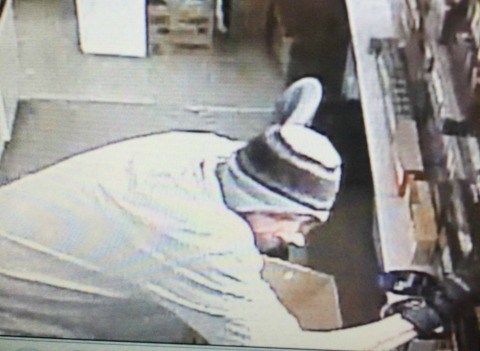 (East Windsor Police Dept. Facebook)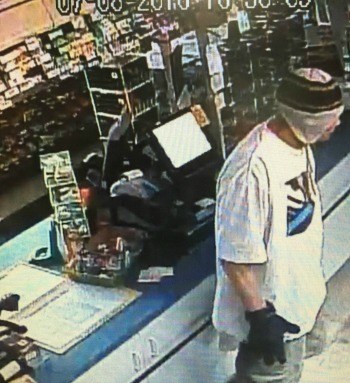 (East Windsor Police Dept. Facebook)
EAST WINDSOR, CT (WFSB) -
East Windsor police are asking for the public's help in identifying the man who used a large rock to break his way into a convenience store Saturday morning.
Police said the burglary occurred just about 1 a.m. at the American Food Mart on Route 140.
When officers arrived they found the front door shattered with a large rock left on the ground.
Surveillance video showed the suspect broke his way into the store and then stole several cartons and packs of cigarettes along with a handful of candy before fleeing the scene.
Police said officers in Windsor Locks also responded to a similar burglary just 15 minutes prior and they do believe the two are connected.
The suspect is described as a white man, about 6' tall with a thin build and had a unique design on his t-shirt.
Anyone with information is asked to call the East Windsor Police Department at 860-292-8240 x1220 or you can send them a confidential message on their Facebook page here.
Copyright 2016 WFSB (Meredith Corporation). All rights reserved.