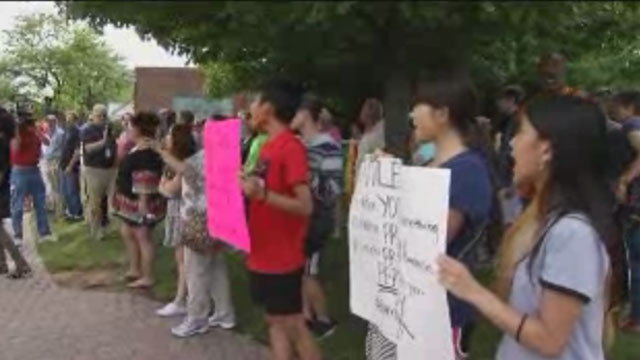 Dozens of protesters participate Black Lives Rally on Momnday evening. (WFSB)
WEST HARTFORD, CT (WFSB) -
A Black Lives rally against police violence was held in West Hartford on Monday evening.
The rally, which is being held by no organization in particular, took place at the corner of Farmington Avenue and South Main Street around 5 p.m.
Anyone interested was welcome to attend the rally, which was a peaceful rally with chants.
There were about 100 participants who said they want to draw attention to violence and officer-involved shootings.
Copyright 2016 WFSB (Meredith Corporation). All rights reserved.