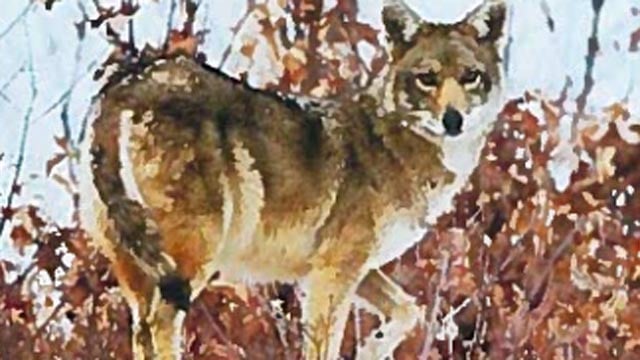 (DEEP file photo)
GLASTONBURY, CT (WFSB) -
After receiving dozens of phone calls about coyotes, Glastonbury police issued a warning on Monday.
Police said the animals are being seen during the day on a regular basis.
They were spotted throughout town, but most notably in areas near Chestnut Hill Road, Lakewood Road, Papermill Road, South Pound Road and Fallview Drive.
Police said in the last two weeks, coyote parents have begun taking up to six young pups on hunting forays in those neighborhoods.
The parents venture beyond their territories to teach their young how to hunt.
Police said it's not only an active time for coyotes, but foxes as well.
They recommended:
Keeping garbage in garages or sheds to prevent foraging.
Do not leave food outside.
Remove bird feeders, which attract coyote prey like birds, chipmunks and mice.
Don't leave unattended animals outside. Coyotes will prey on small dogs and cats.
Police also said coyotes could also prey on animals that frequent a property, like wild turkeys or woodchucks.
They also said this kind of coyote activity is normal and happens every year.
Anyone with concerns can contact the Department of Energy and Environmental Protection's Wildlife Division at 860-424-3011.
Copyright 2016 WFSB (Meredith Corporation). All rights reserved.