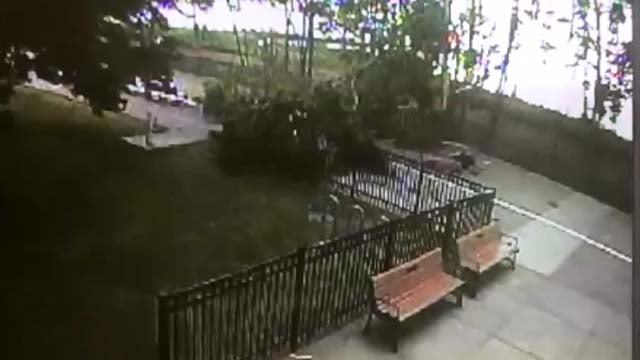 West Haven police released surveillance video from last week's lightning strike. (West Haven Police)
WEST HAVEN, CT (WFSB) -
West Haven police released surveillance video from last week's lightning strike that sent two people to the hospital.
Emergency crews responded to the area of Oak Street Beach on Thursday after a tree was struck by lightning.
A man and woman were walking by the tree when it was struck. The couple received an energy transfer.
They were walking adjacent to a bike path trying to get out of a storm that was moving through the area.
The two were taken to an area hospital for treatment. They were released on the same day.
The most important thing is to know what to do if lightning is in the area:
If outside, seek refuge in a building, not a porch or gazebo or go to a car, but roll up the windows
If inside, avoid taking baths, showers or using sinks
Do not use electronic equipment
Stay inside for 30 minutes after you last see lightning or hear thunder
If caught outside in open area, crouch down in a ball-like position with head tucked.
Copyright 2016 WFSB (Meredith Corporation). All rights reserved.