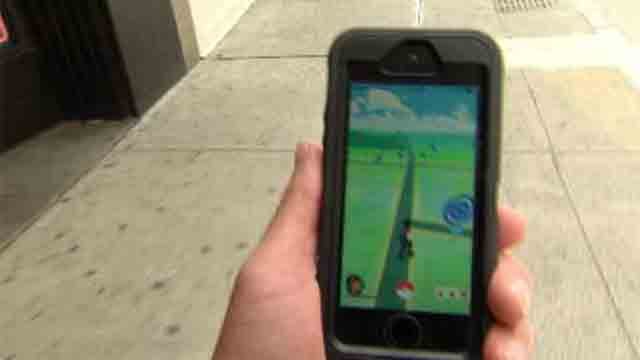 (WFSB)
WEST HARTFORD, CT (WFSB) -
It's a mobile gaming craze that's sweeping the nation. It seems like everyone is playing Pokémon Go right now.
The GPS mobile scavenger hunt sends players to different locations, and anyone with the app can play, but it comes with risks.
There have been reports of gamers being robbed after meeting at a location.
"Especially with something like this people can be a little mindless. Anything in life you have to use common sense," said Antonio DelMastro.
On Monday night, Jackie Horner's sons were hooked on searching for the characters. She wasn't exactly sure how the game worked, but said she will be having a conversation with her boys about safety.
"I'm definitely going to question them a little more because it can lead them to where strangers are," Horner said.
The makers of the game offer some safety tips, like making sure you are aware of your surroundings, and play with a friend.
Copyright 2016 WFSB (Meredith Corporation). All rights reserved.