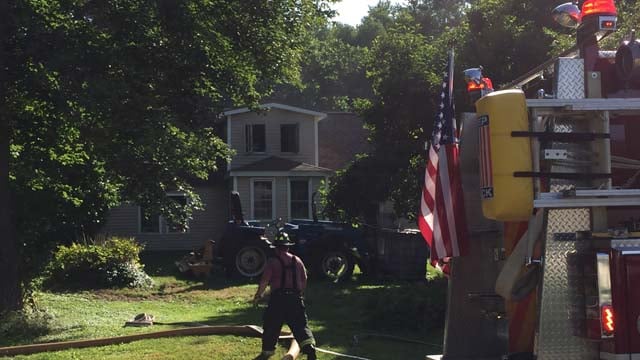 A fire broke out at a home on Pine Street in Columbia Tuesday morning. (WFSB photo)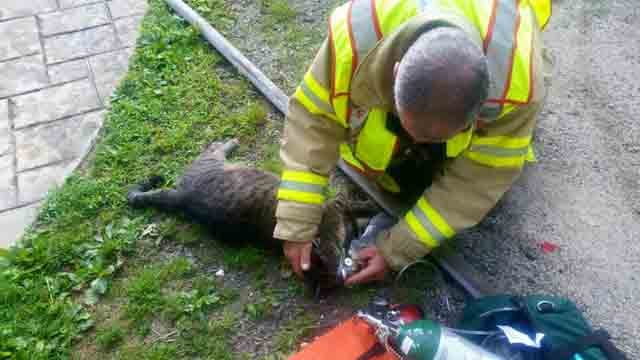 Firefighters gave a cat oxygen following a fire in Columbia. (Columbia Resident State Trooper's Office)
COLUMBIA, CT (WFSB) -
Crews are on the scene of a house fire in Columbia.
Dispatchers told Eyewitness News that the fire broke out at 47 Pine St. Tuesday morning.
Firefighters called it a minor kitchen fire.
Crews had to rescue a cat ended up giving it oxygen.
No roads were closed and there were no other reports of injuries.
Mutual aid was requested from the fire departments of surrounding towns; however, crews said the fire was extinguished.
A cause has not yet been determined.
Copyright 2016 WFSB (Meredith Corporation). All rights reserved.