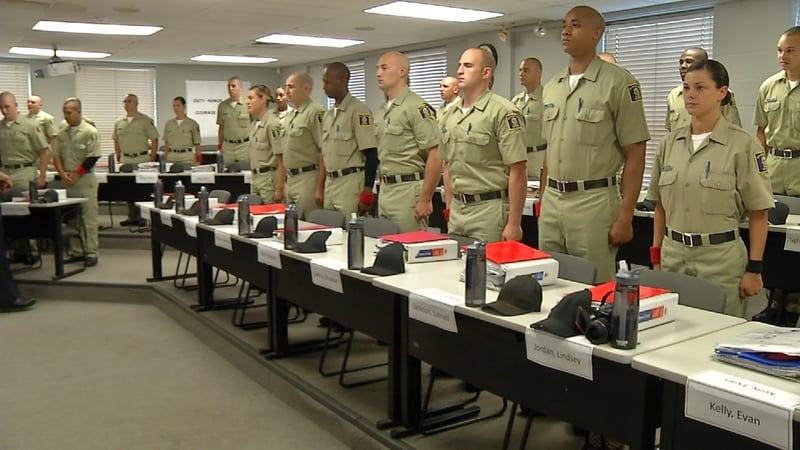 Officers attend Kingian Training in New Haven. (WFSB)
NEW HAVEN, CT (WFSB) -
With protests still rising across the nation over police and their use of force, one Connecticut department is trying to better the relationship between the community and its officers.
New Haven police recruits were training to learn how to cope with situations using some of the teachings of late civil rights icon Martin Luther King Jr.
Kingian Training as it is known uses writing and leadership from Dr. King to resolve conflicts peacefully. High ranking officers and clergy, who serve as trainers for recruits, said this training helps young officers manage issues that will come up many times in their careers.
"We can't expect for them to know the community they are going into," Pastor John Lewis with Connecticut Center for Nonviolence said. "And this right here gives them an idea of what they might be challenged with."
The training was planned before recent events that led to protests.
Rookie New Haven officers were also assigned to a walking beat in order to learn the city and become familiar with the community they serve.
Copyright 2016 WFSB (Meredith Corporation). All rights reserved.