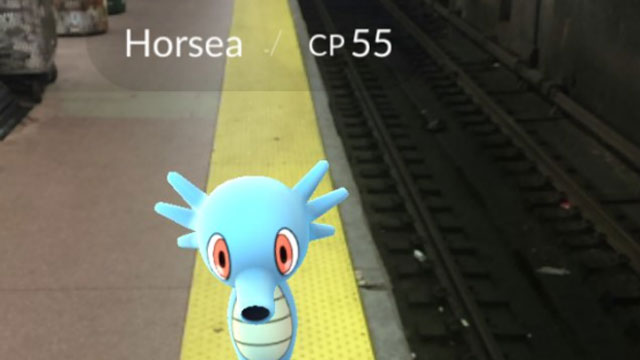 MetroNorth tweeted "Don't fall while catching 'em all: Stay behind the yellow line near our tracks!" (@MetroNorth)
HARTFORD, CT (WFSB) -
AAA advised drivers to avoid playing the new game sensation, Pokémon Go, behind the wheel.
Pokémon Go, which sends gamers on location-based scavenger hunts, is becoming a huge concern.
AAA officials said that people are using the app while driving and the distraction could be deadly.
Connecticut law prohibits all cell phone use in the car, and for good reason. This app is designed for walkers, not drivers, although they are not the only ones at risk. Pedestrians who are playing the game also need to watch where they are going.
AAA said most adult drivers have admitted to being distracted by cell phones, long before Pokémon Go was released. The distraction from this game is taken to a whole new level.
The National Highway Traffic Safety Administration says that one out of every 10 deaths is due to distracted driving.
AAA wants to help drivers avoid dangerous situations with these tips:
Ask your passenger to make a call or send a text for you.
Avoid temptation by placing your phone in the trunk or glove compartment.
Download a safety app to lock your phone when you're behind the wheel.
Metro-North is also getting in on the Pokemon craze.
The railroad tweeted a photo from one of their stations on Wednesday to remind players to use extra caution while catching near the tracks.
Copyright 2016 WFSB (Meredith Corporation). All rights reserved.