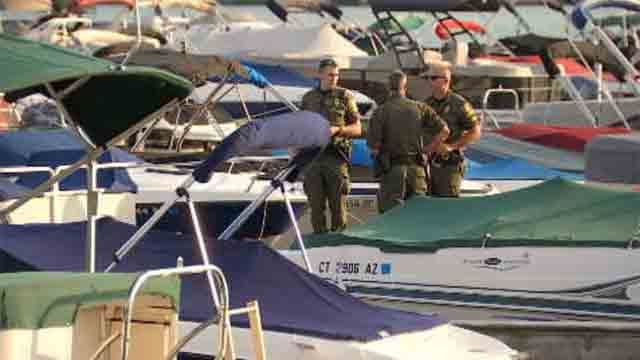 Three injured in Candlewood Lake boating accident (WFSB)
BROOKFIELD, CT (WFSB) -
Three people were injured at Candlewood Lake on Tuesday afternoon after a pontoon boat collided with two other vessels while trying to dock.
The boats involved were at the Echo Bay Marina.
The Department of Energy and Environmental Protection EnCon police, Brookfield police, EMS, and Candlewood Lake Authority responded.
There were nine people on the pontoon boat when the accident happened. The boat hit a cabin cruiser and a motor boat, as it approached the dock.
Officials said three people were taken to the hospital with non-life threatening injuries.
No further details were immediately available.
Copyright 2016 WFSB (Meredith Corporation). All rights reserved.