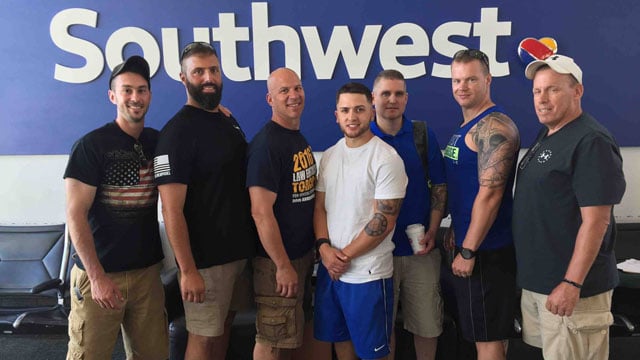 Middletown officers head to Texas to support the Dallas Police Department. (Middletown police photo)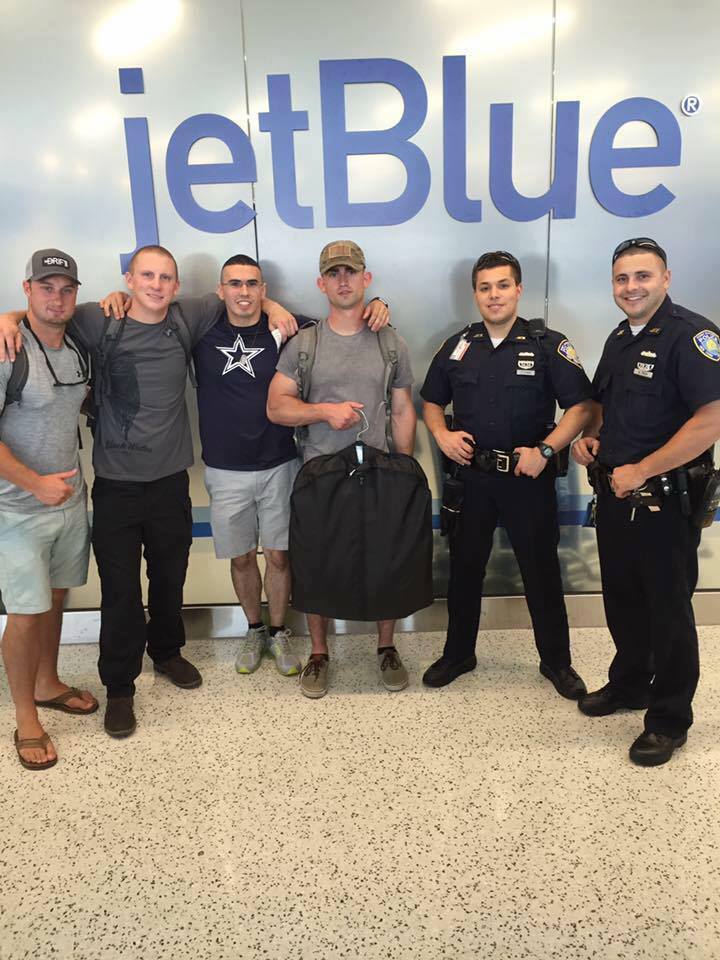 (Middletown Police)
MIDDLETOWN, CT (WFSB) -
Officers from the Middletown Police Department are heading to Dallas Wednesday morning to support their fellow officers after last week's shooting.
The Connecticut law enforcement contingent is traveling to Texas to support the Dallas Police Department and Dallas Area Rapid Transit.
A dozen officers gathered outside the Middletown Police Department before leaving early Wednesday morning. They left as a group.
Police posted to their Facebook page and thanked Southwest Airlines for helping the officers pay their respects.
They will attend the funerals of Brent Thompson, Patrick Zamarripa, Michael Krol, Michael Smith and Lorne Ahrens. The five officers were gunned down in a sniper ambush-style attack at a Black Lives Matter protest last week.
Three of the officers will be laid to rest on Wednesday. The funerals for the two other officers will take place Friday and Saturday.
Copyright 2016 WFSB (Meredith Corporation). All rights reserved.