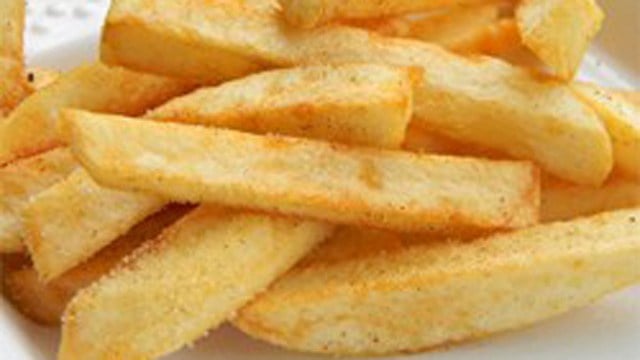 Chef John's French Fries as seen on AllRecipes.com.
(WFSB) -
Get out the deep fryer.
Wednesday is National French Fry Day, according to NationalDayCalendar.com.
The site said it's celebrated annually on July 13.
It's a food that goes by many names like chips, fries, finger chips or French-fried potatoes.
Sweet potatoes are also a favorite substitute.
Enjoy them with ketchup, ranch dressing, vinegar, mayonnaise, honey mustard, cheese or chili.
The website said it's believed that American soldiers who arrived in Belgium during World War I were first introduced to Belgian fries. It was suggested that the food be called "French" as it was the official language of the Belgian Army at the time.
The hashtag #NationalFrenchFryDay is being used to profess users' love for the food.
For some French Fries recipes, head to AllRecipes.com here.
Copyright 2016 WFSB (Meredith Corporation). All rights reserved.