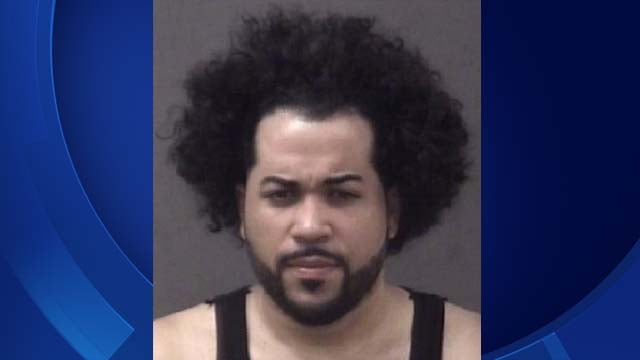 Elby Espinal (Milford Police)
MILFORD, CT (WFSB) -
A man accused of trying to steal two bottles of orange juice from Wal-Mart also pulled a knife on a loss prevention agent, police said.
On Tuesday, Milford police responded to a robbery complaint at the Wal-Mart on Boston Post Road.
They said Elby Espinal, of Brooklyn, NY, had grabbed two bottles of orange juice and left the store without paying.
When he was approached by loss prevention and asked to return to the store, Espinal dropped the bottles and ran through the parking lot.
Police said he pulled a knife out and pointed it at a loss prevention agent, saying "I'll kill you."
He ran to Boston Post Road, but was eventually captured by police.
Espinal is being charged with sixth-degree larceny, third-degree robbery, and second-degree breach of peace.
He was held on a $5,000 bond.
Copyright 2016 WFSB (Meredith Corporation). All rights reserved.