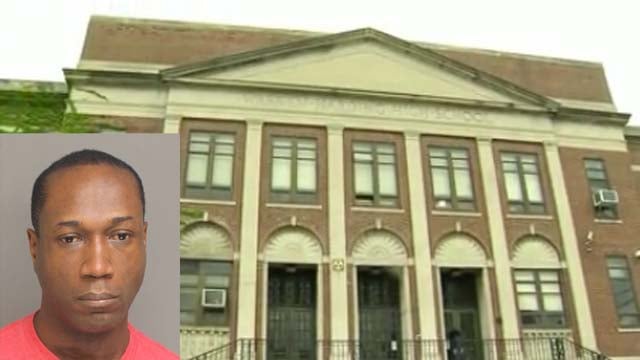 Robert Seaga Johnson is facing a sex assault charge. (WFSB/Bridgeport Police)
BRIDGEPORT, CT (WFSB) -
A former teacher at a Bridgeport school was arrested on Tuesday after being accused of having sexual relations with a student.
Bridgeport police arrested Robert Seaga Johnson and charged him with fourth-degree sexual assault.
He is accused of sexually assaulting a 17-year-old male student at Harding High School in March.
Johnson is a native of Jamaica and was employed by Source4Teachers, a Cherry Hill, New Jersey company which contracts substitute teachers to Bridgeport's Board of Education.
He was a long-term substitute teacher at the high school.
Copyright 2016 WFSB (Meredith Corporation). All rights reserved.