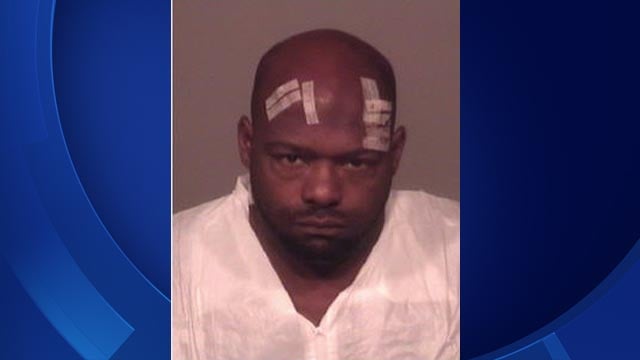 Terrance Muff (Meriden Police)
MERIDEN, CT (WFSB) -
Meriden police have arrested a man who they say caused over $30,000 worth of damage to a home on Winthrop Terrace.
Police arrested Terrance Muff and charged him with second-degree reckless endangerment, first-degree criminal mischief, threatening and breach of peace.
Muff was reportedly involved in a domestic incident on Tuesday night at the home on Winthrop Terrace.
Police said the homeowner allowed Muff to live in the home for about two-and-a-half weeks, where he believed he and the homeowner were dating. The homeowner said it was never a romantic relationship.
Police said Muff destroyed multiple items inside the home. He reportedly ripped down fans, exposed electrical sockets, destroyed appliances, and broke nearly every window in the home.
Information in this story was obtained from the Record-Journal. To read more, click here.
Copyright 2016 WFSB (Meredith Corporation). All rights reserved.