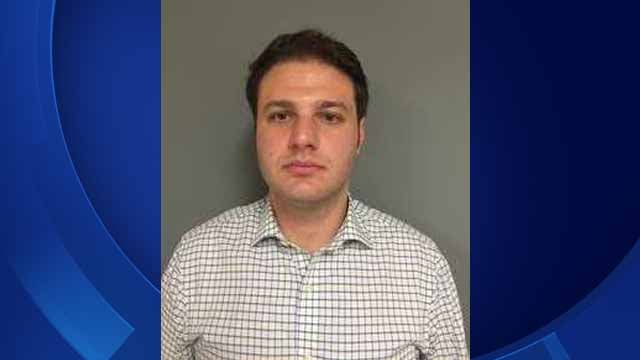 Justin Goldstein (CT State Police)
HAMDEN, CT (WFSB) -
A WTNH meteorologist was arrested on Wednesday, accused of being in possession of child pornography.
The investigation began in June, after video files of suspected child pornography were downloaded from the internet account assigned to 33-year-old Justin Goldstein.
Detectives seized computers and computer related equipment from his home.
Goldstein was not home when police arrived to execute the search warrant, but was located at his place of employment where he was taken into custody.
He was charged with promoting a minor in an obscene performance, and first-degree possession of child pornography.
WTNH General Manager Mark Higgins said Goldstein was suspended from his duties at the station, until the matter was resolved.
"We are deeply concerned by these allegations, " Higgins told Eyewitness News.
Goldstein made bond. He is expected to appear in court on July 26.
Copyright 2016 WFSB (Meredith Corporation). All rights reserved.