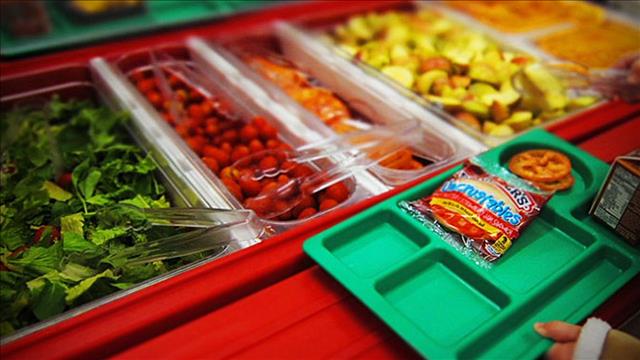 (MGN photo)
NEW HAVEN, CT (WFSB) -
School officials in New Haven said they're set to announce a new partnership aimed at tackling summer hunger in the Elm City.
New Haven Public Schools and the Connecticut Food Pantry said their combined campaign is called "Summer Meals" and the plan is to fill the bellies of more than just students.
School officials said for a number of years, the district has provided free breakfast, lunch and dinner to children at various sites in the city. Under the program, nutritious meals continue to be provided to all children 18 years old and under, free of charge.
Now, they said the district has partnered with the Connecticut Food Bank to ensure families and adult relatives in need are able to access fresh, nutritious food to prepare meals at home while their students receive free meals.
Earlier this month, Connecticut's members of Congress called on federal lawmakers to expand the summer food program and demonstrated how it worked in New Haven.
New Haven Superintendent Garth Harries, along with Connecticut Food Bank executive assistant Ashunti Ford and other New Haven schools officials, are holding a news conference at the Lincoln Bassett School splash pad at 4 p.m.
Copyright 2016 WFSB (Meredith Corporation). All rights reserved.