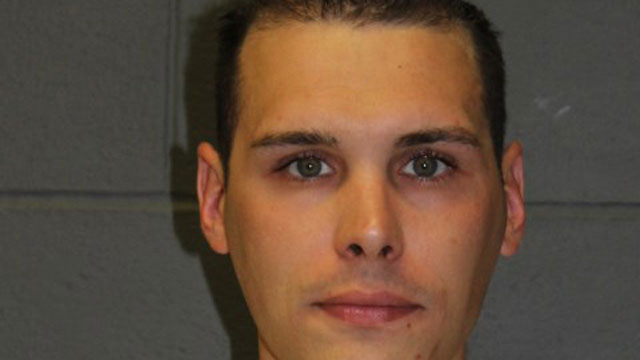 David Plourde was arrested after police said he took heroin and then drove around. (Southington Police Department)
SOUTHINGTON, CT (WFSB) -
A 31-year-old man was arrested after police said he took heroin and then drove around Southington earlier this month.
David Plourde, of Southington, was charged with possession of drug paraphernalia and possession of a controlled substance.
The arrest of Plourde comes after police received a report of him consuming drugs and then getting into a vehicle and driving away on July 5 around 2:15 p.m.
Officers spotted Plourde's vehicle on Main Street and stopped him in the area of Berlin Avenue. Police said Plourde "displayed indicators of being under the influence of drugs."
During the pat down, police said they found five baggies of heroin and a needle on Plourde. Police said the needle was found in a container and the heroin was found in a cigarette box.
Police arrested Plourde without incident.
Copyright 2016 WFSB (Meredith Corporation). All rights reserved.