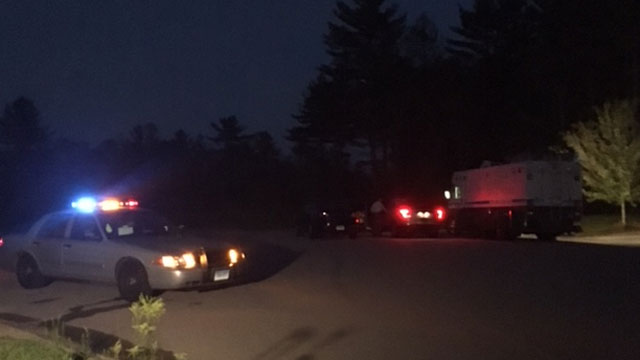 Police investigating the death of a 9-month-old baby girl in Sterling. (WFSB)
STERLING, CT (WFSB) -
Connecticut State Police are investigating the death of a 9-month-old baby girl in Sterling on Thursday morning.
Police received an emergency call about an "unresponsive baby" at 12 Logan's Way around 11:45 a.m. Upon arrival, police learned the home was a daycare.
The unidentified baby was rushed to Backus Hospital where police said the baby died a short time later.
The baby's death is under investigation by the Connecticut State Police Eastern District Major Crime. They were on scene until 9:30 p.m.
Police said "there appears to be no criminal aspect" to the child's death.
An autopsy will be conducted on the baby's body by the Office of the Chief Medical Examiner. They will determine the cause of death.
Eyewitness News knocked on the door of the home, however, no one answered on Thursday night.
"You leave them at daycare. You think you're going to pick them up eight hours later and you get that phone call," Don Berry, of Norwich, said. "I wouldn't wish that on anybody."
Copyright 2016 WFSB (Meredith Corporation). All rights reserved.