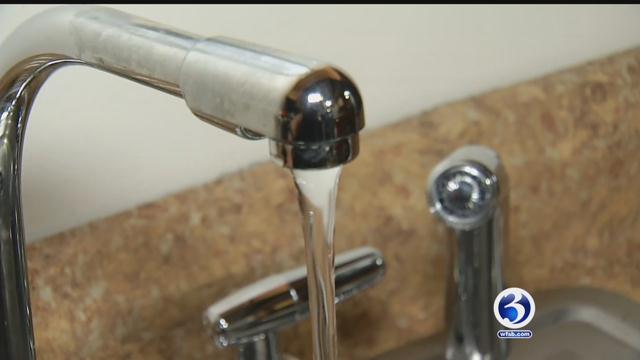 Aquarion customers asked to conserve water (WFSB file)
BRIDGEPORT, CT (WFSB) -
The Aquarion Water Company is asking customers to conserve water as the state continues to deal with abnormally dry conditions.
The company said its reservoirs and wells are below normal capacity and say conservation is important to help restore the water levels.
The company is now asking customers to limit water use:
Allow grass to grow longer; taller grass is healthier and requires less water
Use brooms or blowers instead of water to clean decks, driveways and sidewalks
Don't wash cars or boats with a hose
Shut off ornamental water displays
Do not leave water running while washing hands, shaving, or brushing teeth
Take shorter showers
Hand-wash dishes in a basin, not under running water
Repair leaks in plumbing and fixtures
"Due to current conditions, Aquarion is advising customers to reduce their water use. It is important for all of our customers to assist in this effort, to ensure everyone in our entire at-large community has the water they need, when they need it." Charles V. Firlotte, who is the Aquarion President and CEO, said in the statement on Thursday.
Aquarion serves more than 600,000 customers throughout Connecticut.
To learn more water conservation tips, click here.
Copyright 2016 WFSB (Meredith Corporation). All rights reserved.