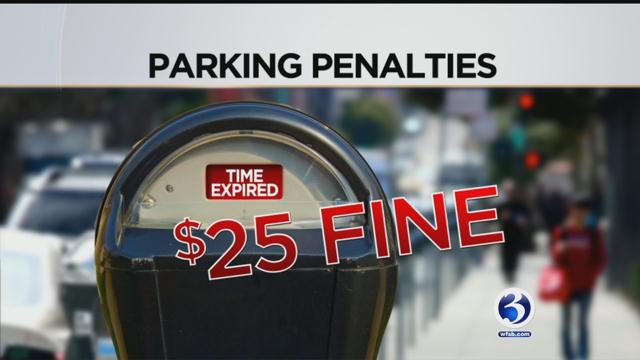 HARTFORD, CT (WFSB) -
New parking penalties go into effect on Friday in downtown Hartford.
The Hartford Parking Authority said more people are visiting downtown and less spaces are available, so they are tightening the rules.
Vehicles that park straddling two spaces will be subject to a $45 fine.
Two changes are coming to parking meter fines.
First, those who exceed their paid time beyond the city's five-minute grace period will continue to be subject to a $25 fine.
Those who park and do not pay the meter will now be subject to a $45 fine.
Lastly, the penalties for citations not paid 30 days after being issued will increase by $13.
Copyright 2016 WFSB (Meredith Corporation). All rights reserved.