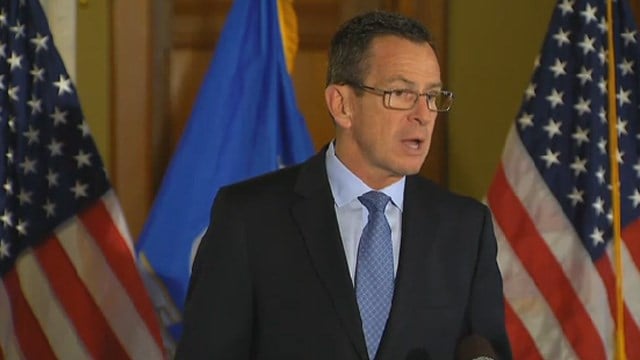 Gov. Dannel Malloy (WFSB file photo)
HARTFORD, CT (WFSB) -
Governor Dannel Malloy was upset about Donald Trump selection for vice president and took his frustration to social media on Friday afternoon.
Trump announced on Twitter that Indiana Gov. Mike Pence would be "vice presidential running mate."
Pence said he was honored by the announcement.
Later on Friday, Gov. Dannel P. Malloy took to Twitter after the announcement.
Malloy has been a supporter of Democratic presidential candidate Hillary Clinton.
However, Malloy said he agreed with Pence on one topic.
Eyewitness News has reached out to the Connecticut Republicans about Malloy's tweets. The organization has not responded as of Friday afternoon.
To read more of Malloy's tweets, click here.
Copyright 2016 WFSB (Meredith Corporation). All rights reserved.