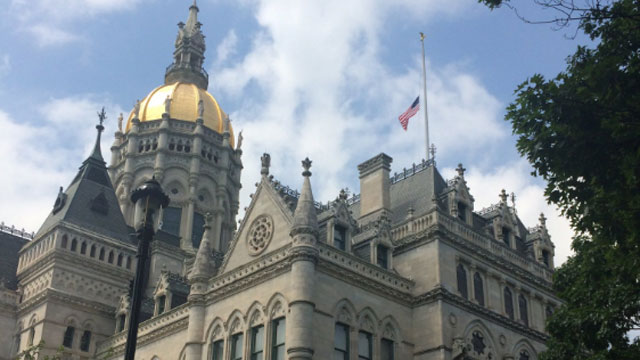 Flags lowered to half-staff for the victims of truck attack in France. (@GovMalloyOffice)
HARTFORD, CT (WFSB) -
The governor has asked residents to fly all United States and Connecticut at half-staff in wake of attack involving a truck in Nice, France.
Gov. Dannel P. Malloy announced the flags flying at half-staff starting Friday until sunset on Tuesday.
At least two Americans and 10 children were among the 84 people killed when a man drove a truck through a large Bastille Day crowd at the waterfront where people had gathered to watch fireworks.
Malloy's office said "since no flag should fly higher than the U.S. flag, all state, local, municipal, corporate, and other flags should also be lowered during this same duration of time."
To read the full proclamation by the president, click here.
Copyright 2016 WFSB (Meredith Corporation). All rights reserved.