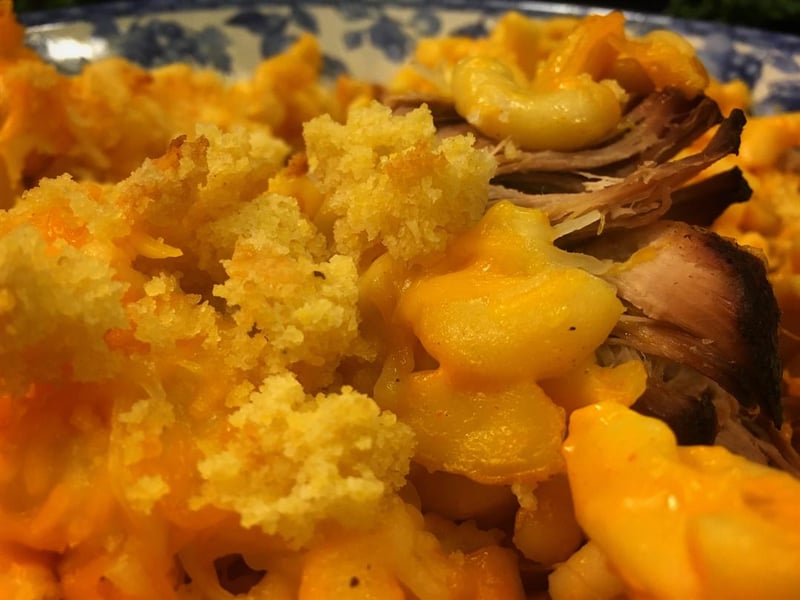 Little Mark's "Pulled Pork Mac & Cheese" (WFSB)
VERNON, CT (WFSB) -
Little Mark'sBig BBQ came to WFSB studios on Saturday morning. Here is the recipe for their pulled pork mac & cheese:
Ingredients
2 cups elbow macaroni
2 cups fancy shredded cheddar jack cheese mix
1 cup parmesan cheese
1 cup Italian sharp cheese
2 cups heavy cream
1 teaspoon seasoning salt
1 tablespoon butter
Directions
Combine all the above ingredients in a big mixing bowl
Pour macaroni and cheese into an oven safe baking dish
Put Little Mark's pulled pork in the middle of all the mac and cheese.
Cover with little Mark's kc sweet sauce and little Mark's Carolina vinegar sauce.
Top with 1 piece of cornbread crumbles
Top with cheddar jack cheese mix
Bake at 350 degrees for 10 minutes or until browned.
Copyright 2016 WFSB (Meredith Corporation). All rights reserved.