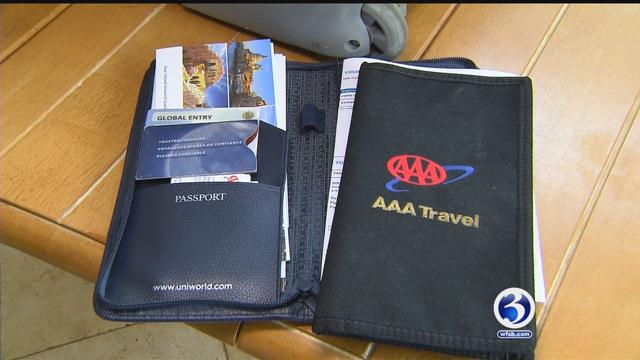 Some travelers said they were worried as they prepared to travel this summer. (WFSB)
MIDDLETOWN, CT (WFSB) -
After the deadly truck attack in France, travelers said they are nervous about safety while traveling and expressed their concerns to travel agents.
Suzanne Aresco, who is a travel agent for AAA, was getting her bags packed on Friday and was preparing to head to fly to Paris.
"We always have people, who call just because they want to be able to talk it through," Aresco said. "They do have concerns."
Aresco said people were worried about safety especially after the most recent attacks in France, but that has not stopped them from going on their trips.
AAA normally gives advice on the best ways to travel, but in light of some of the violence, they suggested the following items:
Be informed while traveling
Check with the state department for detailed recommendations
Be vigilant about their personal security and surroundings
Plan things out before you leave
Don't wait until you get to the airport to figure things out
"I want to check my airport map. I want to know where I am coming into and where I am exiting out from," Aresco said. "That way I can move very swiftly through areas especially those that are not in security zones."
AAA suggested planning for car service that way a driver will be waiting for you to take you to your hotel.
Copyright 2016 WFSB (Meredith Corporation). All rights reserved.