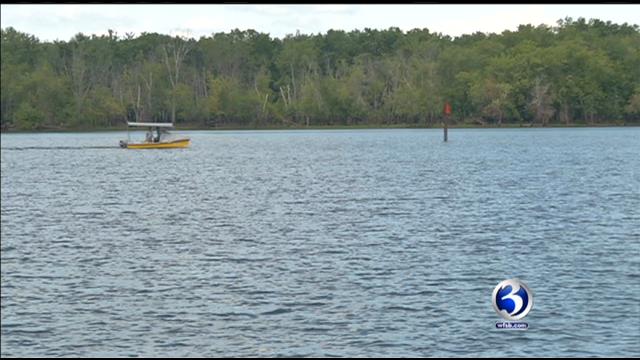 Middletown police said a water operation is underway in the Connecticut River.(WFSB)
MIDDLETOWN, Conn. (WFSB) -
Crews responded to the western shore of the Connecticut River between the Arrigoni Bridge and Harbor Park where a kayaker identified the body of a black male.
Police were on the scene at shortly after 2p.m. on Saturday to pull the body from the river up the embankment onto the shoulder of Route 9.
Police have not released the name of the man pending notification of next of kin.
The investigation is ongoing at this time.
Copyright 2016 WFSB (Meredith Corporation). All rights reserved.