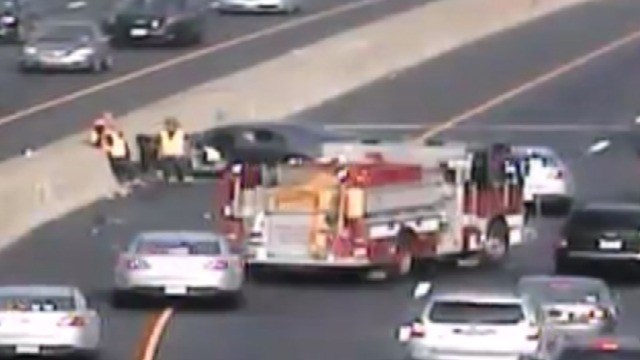 Connecticut State Police have identified the woman killed in a crash as 24-year-old Shameal Jackson (WFSB).
BRIDGEPORT, CT (WFSB) -
Connecticut State Police are releasing new information about a deadly crash in Bridgeport. Troopers identified the victim as 24-year-old Shameal Jackson of Bridgeport.
According to investigators, Jackson's car was struck by a 2008 Mitsubishi Outlander as it was changing lanes on the northbound lanes of Interstate 95 near exit 29.
State police responded to the crash around 5:30 p.m. on Sunday.
Emergency crews shut down the left and center lanes for several hours before the crash was cleared.
Troopers told Eyewitness News that the crash caused Jackson's car to swerve and cross all lanes of traffic before hitting the barrier in the center median.
Connecticut State Police said Jackson was taken to Bridgeport Hospital where she was pronounced dead.
The accident is still under investigation.
Copyright 2016 WFSB (Meredith Corporation). All rights reserved.