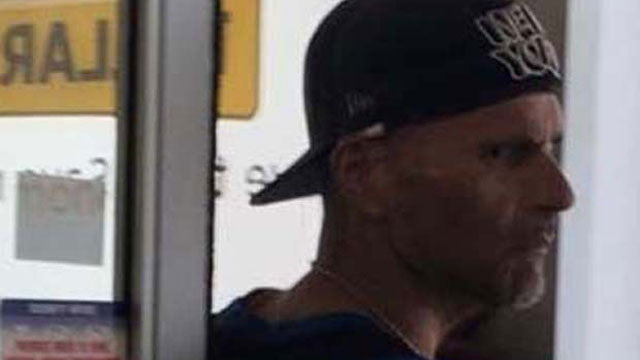 amden police said they're looking for a man who pointed a gun at a 9-year-old boy to steal the bike he rode to a robbery. (Hamden Police Department)
HAMDEN, CT (WFSB) -
Hamden police said they're looking for a man who pointed a gun at a 9-year-old boy to steal the bike he rode to a robbery.
They said they were called to the Dollar General store on State Street around 5 p.m. on Friday.
Police said the suspect entered the store and tried to shoplift items.
When approached, the individual told employees that he had a gun and that he'd shoot them, according to police.
As the man tried to leave, a Dollar General employee shut off the power to the sliding glass door.
The suspect took a metal shelf and broke the glass on the door, police said. He was able to get away.
Before the robbery, police said it looks like the same man pointed the gun at the boy's face while the boy was riding on Ridge Road.
The suspect then stole the boy's bicycle which was later found outside of Dollar General.
Anyone with information is asked to contact the Hamden Police Department.
Copyright 2016 WFSB (Meredith Corporation). All rights reserved.