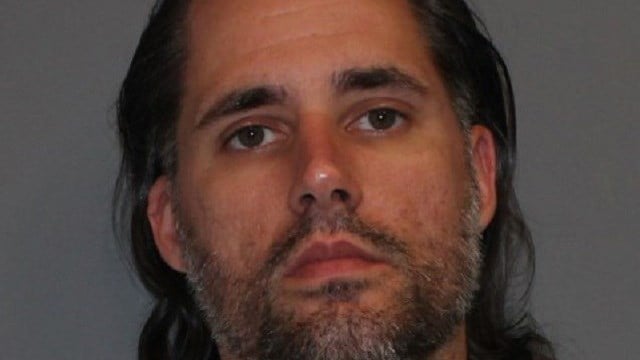 Kurt Vanzuuk. (Norwalk police photo)
NORWALK, CT (WFSB) -
A 34-year-old Norwalk man is scheduled to face a judge Tuesday morning after police said they arrested him for making threats against officers.
According to police, Kurt Vanzuuk was arrested on July 8 after the detective bureau received information about threatening social media posts advocating violence against police officers.
Police identified the author as Vanzuuk after finding the posts on Facebook. The posts indicated the Dallas shooter was a hero and called for more police officers to be killed.
On July 7, five officers were killed during an ambush in downtown Dallas. Police said 25-year-old Micah Johnson, a former Army Reservist opened fire during a peaceful protest against police violence. They said Johnson believed he was doing something righteous and wanted to punish police for what he considered brutality against African Americans.
Vanzuuk was charged with inciting injury to persons or property.
He was released on bond and is scheduled to appear in Norwalk Superior Court.
Copyright 2016 WFSB (Meredith Corporation). All rights reserved.