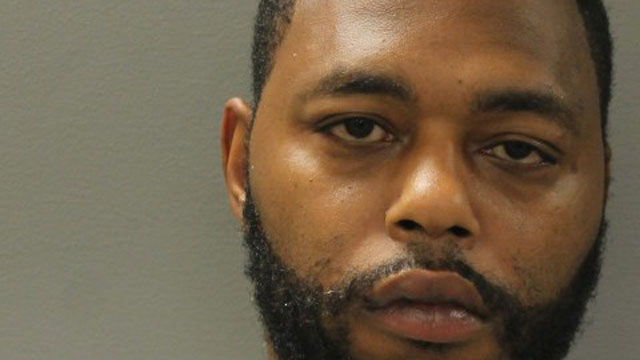 Anthony Washington was arrested after police said he punched a 15-year-old in the face and strangled 42-year-old after a fight with the two family members on Sunday night. (Hamden Police Department)
HAMDEN, CT (WFSB) -
A Hamden man was arrested after police said he punched a 15-year-old in the face and strangled 42-year-old after a fight with the two family members on Sunday night.
Officers were called to a report of a "fight in progress" in the 400 block of Woodin Street around 8 p.m.
During their investigation, police said they learned that 40-year-old Anthony Washington "forcibly entered the home of his ex-wife."
Police said Washington, of West Haven, also dragged the woman through the house.
The woman suffered an injury to his jaw and was rushed to Yale-New Haven Hospital with non-life threatening injuries.
Washington was charged with two counts of third-degree assault as well as one count of third-degree burglary, third-degree strangulation, third-degree criminal mischief and disorderly conduct.
Washington was arraigned at Meriden Superior Court on Monday. His next court appearance in on Aug. 5. He has not entered a plea.
Copyright 2016 WFSB (Meredith Corporation). All rights reserved.