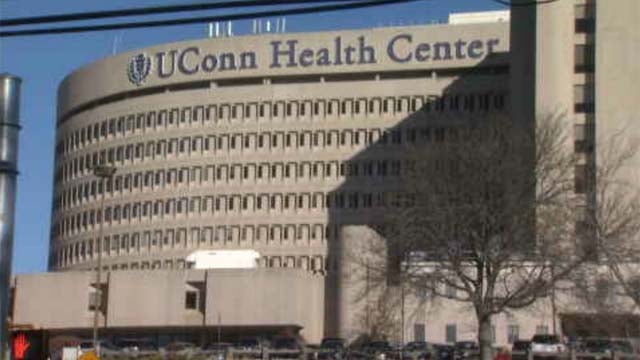 UConn Health Center (WFSB file photo)
FARMINGTON, CT (WFSB) -
A part of the University of Connecticut Health Campus in Farmington is closed off after a mercury leak on Wednesday morning.
UConn spokeswoman said "small drops of mercury" were found on the floor of "an enclosed loading dock/storage area of the Administrative Services Building." This floor is located in "a low-traffic and non-patient care area located on the lower campus of UConn Health," the spokeswoman added.
Department of Energy and Environmental Protection crews were called to building to assess the cause of the mercury leak. That area is closed for their investigation.
The UConn spokeswoman said the leak could have "stemmed from a broken thermometer or a piece of machinery when it was moved" on Wednesday morning.
A "professional hazmat clean-up crew" was called to clean up the area of the mercury spill.
Officials with UConn Health's Environmental Health & Safety team said there is believed to be "no health risks for personnel." They are still working to "identify any environmental concerns."
Copyright 2016 WFSB (Meredith Corporation). All rights reserved.