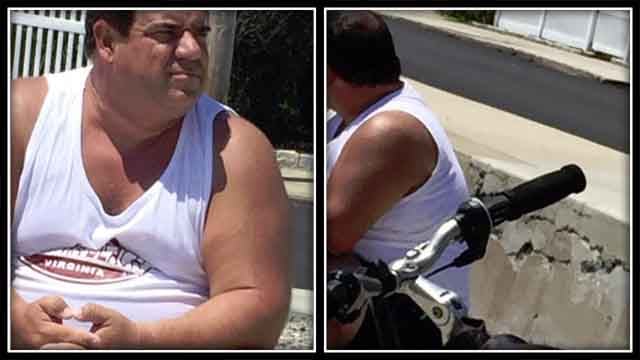 Police said the man approached a group of girls and sat down behind them, and exposed himself. (Milford Police)
MILFORD, CT (WFSB) -
On Wednesday afternoon, Milford police were notified that a man had exposed himself to a group of young girls at Anchor Beach.
Police said the man approached a group of girls and sat down behind them, and exposed himself.
He then left the area on a bicycle, police said, when he realized the girls were taking pictures of him.
Police said the man is described as having dark hair and a clean shaven face, and was wearing a white tank top and dark-colored shorts.
He was riding a mountain bike with silver handle bars.
Anyone with information should contact police at (203) 878-6551.
Copyright 2016 WFSB (Meredith Corporation). All rights reserved.