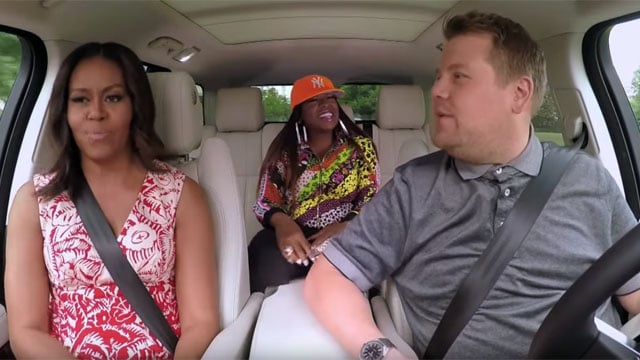 First Lady Michelle Obama carpools with James Corden and Missy Elliott. (CBS photo)
(WFSB) -
Of all the people he's shared a musical ride with, this perhaps was the most prominent.
Wednesday night on the Late Late Show, host James Corden aired one of his "Carpool Karaoke" segments that involved none other than First Lady Michelle Obama.
Before you ask yourself "why would the first lady need to carpool?" you should know that hip-hop artist Missy Elliott also joined them.
Both appeared in the segment to promote Let Girls Learn, a worldwide education initiative to raise money for millions of girls.
Along with belting out some well-known hits by Beyonce and Stevie Wonder, the three of them sang an original song called "This Is For My Girls." Diane Warren wrote it after being inspired by the cause.
Copyright 2016 WFSB (Meredith Corporation). All rights reserved.