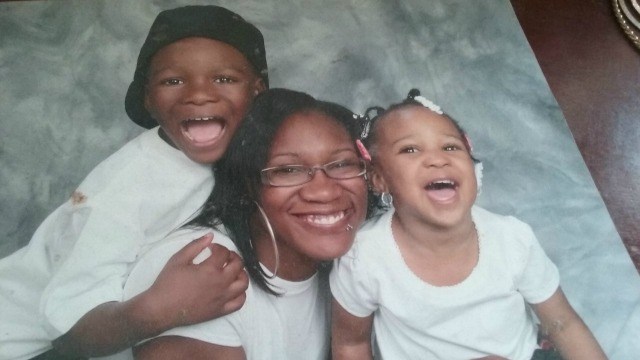 Larissa Reed is a hard working mom who has recently dealt with financial struggles. (WFSB)
WATERBURY, CT (WFSB) -
A single Waterbury mother received some help from the Liberty Bank SurPRIZE Squad Thursday after a difficult string of events.
Larissa Reed is the mother of 8 year-old Tykwese and 6 year-old Tylay.
Reed's mother Rene Reed said she is a hard worker in every aspect of her life.
"She's working her 3rd shift job every night, and then gets off of work..brings the kids to camp...and goes to this job every day," said Reed.
Despite her dedication, recent problems have made things difficult for the young mother.
"It's like one thing after the other. She got in a car accident, so she had to put her car in the shop...her fridge went, so she had to buy a new fridge...the stove is on its way out," said Reed.
The Surprise Squad came to the rescue and brought her family along to help with the big reveal.
"I understand that there's a lot going on and times are a little tough financially. So this is something that you can use if you'd like to get a new stove," said Channel 3's Nicole Nalepa.
Reed and her family members were in tears knowing that her hard work wasn't unrewarded.
Copyright 2016 WFSB (Meredith Corporation). All rights reserved.