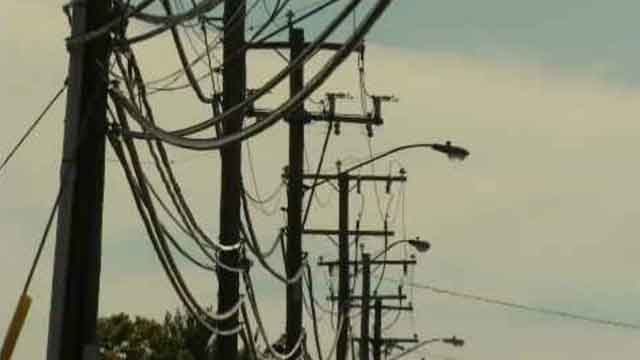 Energize Connecticut is asking residents to conserve energy during peak hours. (WFSB file photo)
HARTFORD, CT (WFSB) -
An organization is asking Connecticut residents to decrease their energy consumption by waiting until 8 p.m.
Energize Connecticut asked people to use less energy weekdays from noon to 8 p.m. Their campaign is being called "Wait til 8."
During those peak hours of noon to 8 p.m., Energize Connecticut said "back-up plants often run on dirtier fuels – such as oil – that produce more air pollution and offer power at a price that drives up the cost of electricity."
"By controlling power use and waiting until after 8 p.m. to use larger appliances and equipment that doesn't impact comfort, like dishwashers and pool pumps, Connecticut residents can help minimize the use of back-up power plants, relieve stress on the electric grid, and have a positive impact on air quality," Connecticut's Department of Energy and Environmental Protection Commissioner Robert Klee said in a statement on Monday.
To reduce energy between noon to 8 p.m., Energize Connecticut made the following suggestions:
Running pool pumps earlier in the day or later in the evening
Using dishwashers and laundry machines and dryers in the morning or later in the day
Programming thermostats to increase the temperature when a home is not occupied
Using energy efficient products like ENERGY STAR ® LED lights and ENERGY STAR air conditioning
To learn more about the Wait till 8 p.m. campaign, click here.
Copyright 2016 WFSB (Meredith Corporation). All rights reserved.