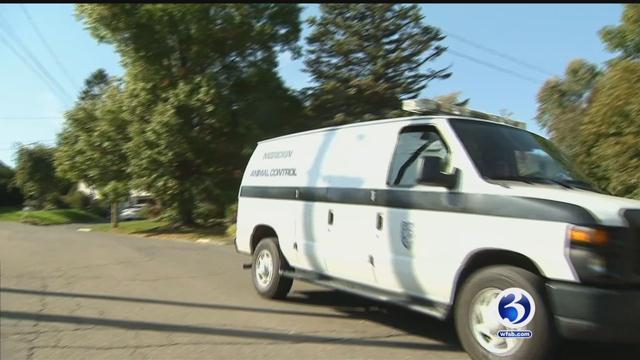 Meriden pet owners warned after wild animal tests positive for rabies (WFSB)
MERIDEN, CT (WFSB) -
Meriden health officials issued a rabies warning after a wild animal tested positive for the virus.
Officials said residents should take safety measures.
They said people should be extra cautious by:
Make sure pets have been given a rabies vaccination.
Keep pets indoors at night. Do not leave them unattended outside.
Avoid attracting wild animals to home yards by keeping the property free of stored bird seed or other food. Also feed pets indoors.
Don't feed, touch or adopt wild animals. This includes stray cats or dogs.
Stay indoors if a wild animal is nearby.
Health officials said all animal bites should be reported to a local health department.
The Meriden Department of Health and Human Services can be reached at 203-630-4226.
Meriden Animal Control can also be reached at 203-235-4179.
Copyright 2016 WFSB (Meredith Corporation). All rights reserved.