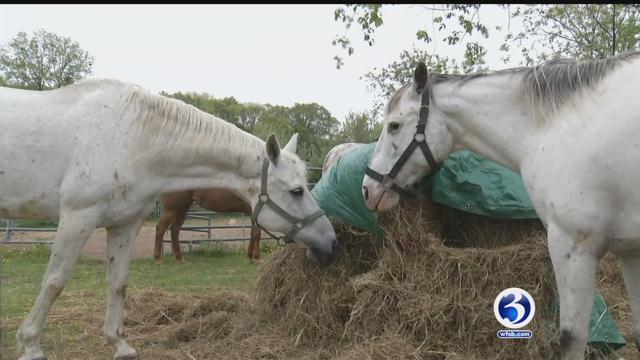 Farmers express concern over the state's recent drought. (WFSB)
GRISWOLD, CT (WFSB) -
With a moderate drought under way experts explain how that may impact water supplies and crops across the state.
The U.S. drought monitor, for the last 30 days, precipitation in the northeast is below 25% of the normal range.
Although the lack of rain has sped up the flowering of sunflower fields, Duane Button of Griswold's Buttonwood Farm said other crops may not have the same luck.
"Corn, we cross our fingers. It's not pollinated yet so we don't know how much grain it'll make, but we cross our fingers. If we keep getting a little rain, it might pull it through but it is too dry," said Button.
There are currently no water use restrictions in place for MDC customers.
Officials said there is currently enough water for 600 straight days of no rain.
Copyright 2016 WFSB (Meredith Corporation). All rights reserved.