6-year-old Elle Connoy and 4-year-old Elaina Connoy set up a lemonade stand over the weekend. (Stephanie Lynn)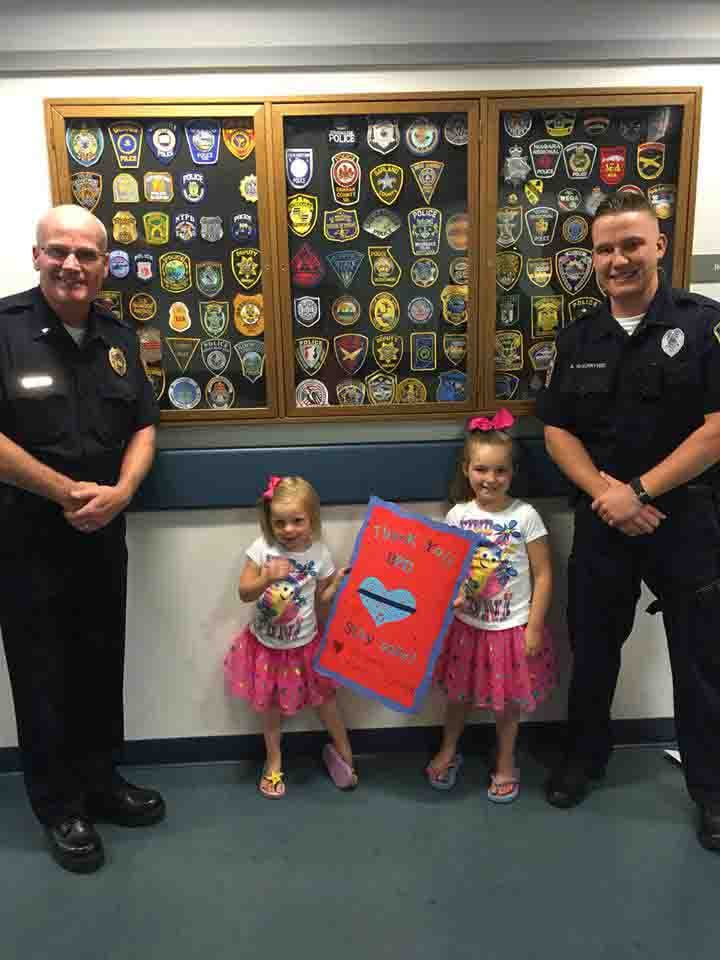 (Stephanie Lynn)
BRISTOL, CT (WFSB) -
Two young girls in Bristol wanted to do something for their local police officers.
Over the weekend, their mother Stephanie said 6-year-old Elle Connoy and 4-year-old Elaina Connoy set up a lemonade stand.
They raised money so they could bring dinner to their local police department.
Their mother Stephanie said the two girls delivered a 4-foot grinder with 50 bags of chips, plates and water bottles to the officers, and made them a card wishing them to stay safe.
Copyright 2016 WFSB (Meredith Corporation). All rights reserved.