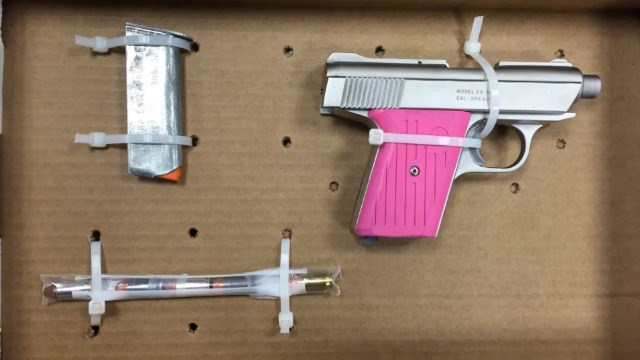 Hartford PD arrested Nibert Gomez, 23, was arrested after drugs and a gun was found during a traffic stop. (Hartford PD)
HARTFORD, CT (WFSB) -
A Hartford man was arrested after a gun and drugs were found in a car Friday.
Hartford police said Nibert Gomez, 23, was arrested after PCP, crack cocaine and a gun were found during a traffic stop.
Officials said after Gomez's car was pulled over on Park Street, an officer observed multiple bags of PCP the passenger compartment.
Gomez and the passenger were patted down by police.
They said 36 small bags of crack cocaine were found on Diaz.
Police also said a silver 380 firearm was found in the car with a destroyed serial number.
Neither person claimed ownership of the PCP or the firearm.
Gomez was charged with failure to signal and operation of a motor vehicle without a license, possession of a hallucinogenic, criminal possession of a firearm, carrying a pistol without a permit, weapons in a motor vehicle and an obliterated serial number on a firearm.
Copyright 2016 WFSB (Meredith Corporation). All rights reserved.