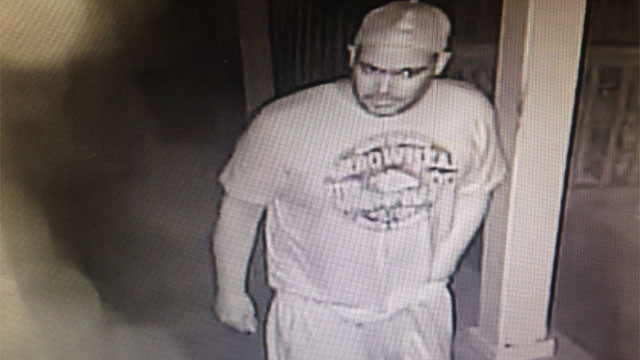 Salem Valley Farms Ice Cream released this photo of the man attempting to break-into their store. (Salem Valley Farms Ice Cream Facebook page)
SALEM, CT (WFSB) -
An attempted break-in at an ice-cream store in Salem was caught on camera and now, the owners and police are asking for the public's help identifying the suspect.
The Salem Valley Farms Ice Cream store released surveillance pictures of an unidentified man trying to breaking into their shop early Wednesday morning.
The surveillance pictures show the man attempting three times to kick in the door. However, Salem Valley Farms Ice Cream said the man failed and fled the area.
The owner of the ice cream shop said they have been targeted many times for break-ins and they wish to identify the man and turn him into police.
Salem Valley Farms Ice Cream asks anyone with information to call state police in Colchester at 860-465-5400.
Copyright 2016 WFSB (Meredith Corporation). All rights reserved.