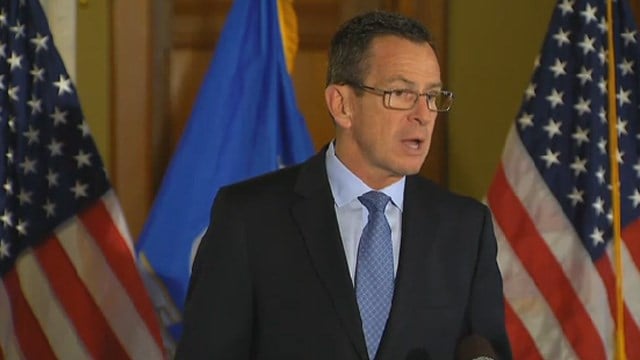 There is a federal investigation probing Democrats' spending on the campaign of Gov. Dannel Malloy. (WFSB file photo)
HARTFORD, CT (AP) -
A spokesman for the Connecticut Democratic Party says party officials are cooperating with a federal criminal investigation into whether the party illegally spent money on Gov. Dannel P. Malloy's 2014 re-election campaign.
Leigh Appleby's comments Friday were in response to a report by The Hartford Courant that Connecticut U.S. Attorney Deirdre Daly's office is convening a grand jury to review the campaign spending.
A spokesman for Daly declined to comment.
At issue is a complaint filed by state Republicans alleging Democrats illegally used contributions from contractors that were earmarked for federal government elections to pay for a mailing benefiting Malloy's campaign.
Democrats last month agreed to make a $325,000 payment to the state to settle the complaint to the State Elections Enforcement Commission. Appleby says Democrats complied with all laws.
Copyright 2016 The Associated Press. All rights reserved. This material may not be published, broadcast, rewritten or redistributed.