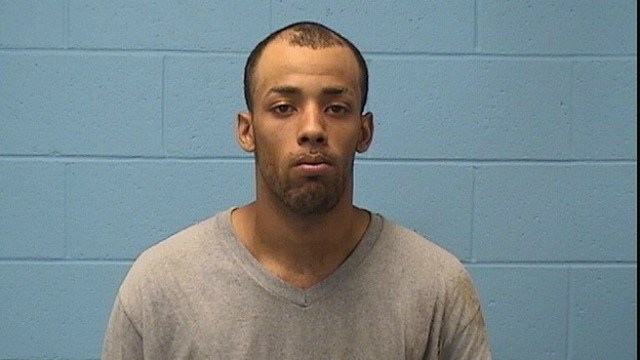 Jack Wilson was arrested for criminal trespass and theft. (Wolcott PD)
WOLCOTT, CT (WFSB) -
Wolcott Police said a man was arrested after a string of break-ins.
Police said Jack Wilson, 26, was arrested after police received multiple reports of yard theft.
They said Wilson knocked on numerous people's door and would steal from their yard if no one was home.
Police received a call at 9:30 a.m. that a man had knocked on a door on Brookdale Avenue and then fled when the home owner went to the door.
They said Wilson drove off in an Oldsmobile but was spotted by police down the road.
Wilson exited the car and ran off into the woods. Officers chased him on foot.
He exited the woods in the area of Spindle Hill Road.
An Amazon package stolen from a home on Beach Road, as well as yard tools were found in the car.
Police said Wilson admitted to trespassing at other locations including homes on Woodtick Road and Catering Road.
Wilson was charged with criminal trespass, larceny and interference.
Copyright 2016 WFSB (Meredith Corporation). All rights reserved.