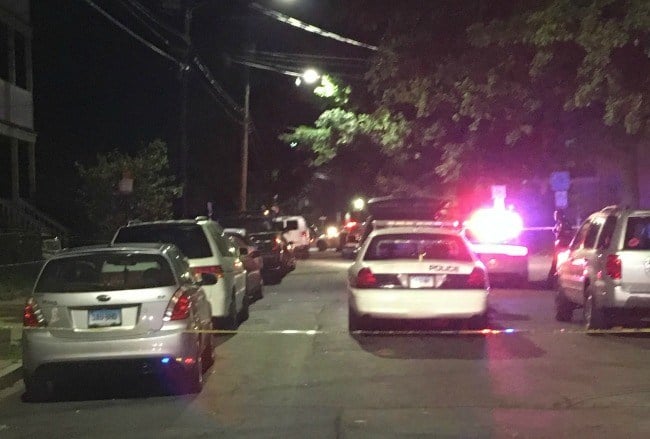 Scene of a deadly shooting on Kensington Street in New Haven. (WFSB)
NEW HAVEN, CT (WFSB) -
New Haven police remain at the scene of a deadly shooting that occurred early Saturday morning.
Police said they responded to the area of Kensington Street between Chapel Street and Edgewood Avenue around 1:30 a.m. after the SpotShotter system reported a gunshot in the area.
When police arrived they found the victim, who has been identified as Daryl Belton, 22, of New Haven, lying in the roadway suffering from a single gunshot wound to his back.
Belton was rushed to Yale-New Haven Hospital where he later died of his injuries.
Witness told police they heard the gunshot and that Belton was with a group of people when the shooting occurred. However, none of those with him remain at the scene or have come forward to speak with police at this time.
Anyone who may have information is urged to contact the New Haven Police Department Detectives Division at 203-946-6304. Callers can remain anonymous.
Copyright 2016 WFSB (Meredith Corporation). All rights reserved.